Reassurance and safety at the touch of a button
Provide an added layer of safety in spaces such as bathrooms, disabled toilets and the like with our stand alone Toilet Alarm from Advance Care.
This innovative and cost-effective kit is a comprehensive safety package that includes an emergency call/cancel button, an over door light and an alert buzzer. These three devices mean users can confidently call for assistance, knowing their signals will be seen and heard from the outside.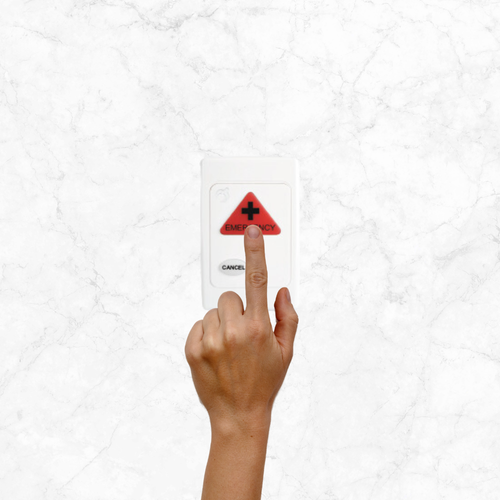 Simple to use
Large and easy to activate, the silicone emergency call button provides a positive tactile response when pressed - ideal for users with restricted or limited movement. The visual support of the alarm promotes independence and safety, with users reassured that assistance is only a call away.
When a call is made, the emergency alert is immediately displayed on the over door light outside the room, and the buzzer will sound an alarm tone. A high visibility reassurance light will illuminate the 'cancel' button on the plate, and the call button may also 'beep' periodically (if activated), providing further reassurance to the user. The button also has an inbuilt backlighting option, turned on or off at your discretion.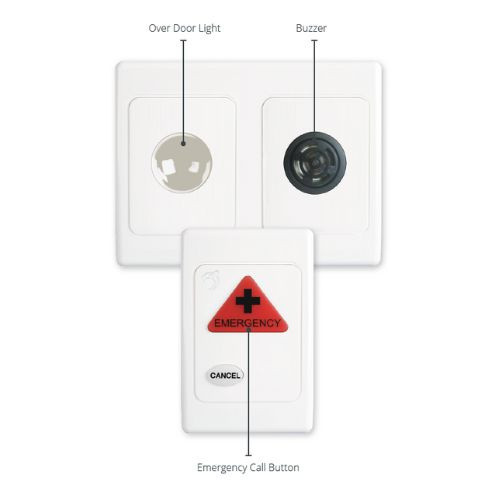 Easy to set-up
The toilet alarm is easy to set-up and install. We programme each unit for you and then send them out ready to use. All you have to do is connect them up.
All call buttons are intelligent; there is no master or slave, allowing each button to function autonomously. These don't have to be connected to any other system, but can be if required, via a 2 wire output.
Using a water-resistant boot ensures that the Call Button complies with IP65 standards and can be sanitised when switched to cleaning mode. It is connected via RJ45 connectors and is designed for use in areas requiring a stand-alone emergency call system.
Features
Soft touch operation.
Hard-wearing and washable.
High visibility reassurance.
In-built backlight adjustability.
Outside door buzzer support.
Piezo buzzer reassurance.
RJ45 connection.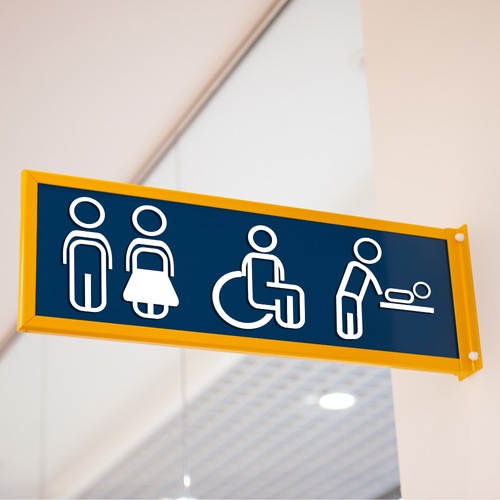 Multiple use cases
This alarm has been designed to work in a wide range of environments, including medical centres, aged care, schools, corporate offices, public areas, and leisure and exercise locations.
It's use is broad, and includes installation in
Disabled toilets and bathrooms
Public toilets
Recovery and waiting rooms
Change rooms
Treatment areas
Sickbays at schools
Isolated work locations