Stay Secure with Card Access Control
Sensitive information or areas, dangerous materials, or customer privacy – whatever your business is protecting, a card access system can help. Card access control lets you restrict entry and keep track of comings and goings, without multiple keys or door codes. You can lock down access to the entire property, building site, or just certain areas, and change settings at the touch of a button. Say goodbye to keys, nowadays it can be as simple is pulling out your mobile phone and you're in.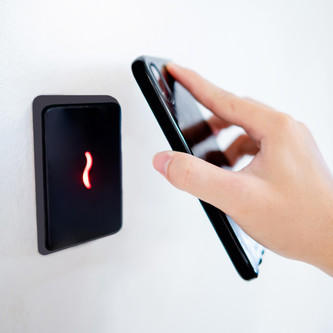 Be secure, feel secure
When only approved staff and visitors can get into your buildings, staff feel safer and more secure – especially if they're working in isolated areas or staying late.
Set it up to suit you
When you set up your system, you pick the access points. Staff members are given their own access cards, set up to suit their roles – for example, front office staff might not have access to storage areas, and only some staff may need after-hours access.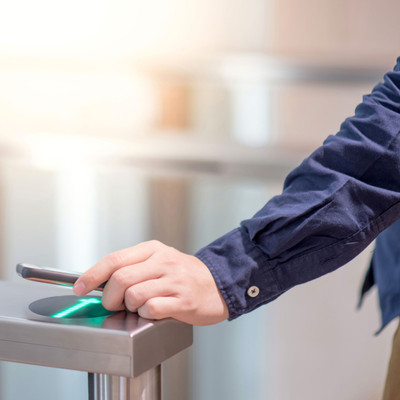 Maintain free flow of workers
Your people use their cards every day, scanning them on card readers at key entry points when they arrive and as they move around your buildings. You can also add an extra layer of security at certain points with a keypad and pin. It's about setting the rules and access points that give you the control you need, without limiting your people's productivity.
Easy access – or not
Log-in to your online portal to revoke access when employees leave the company, and to give contractors, tradespeople, and visitors temporary entry. Every new card is monitored, so you'll always know who's on-site.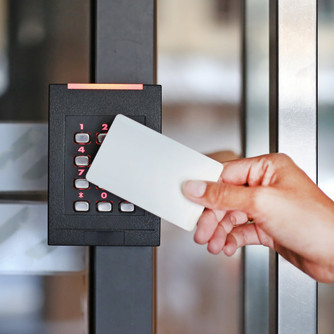 Affordable
Access-control systems are more affordable than ever, so they're being used by smaller businesses, not just large office buildings with high-security needs.
Who, where, and when
Your card-control online portal gives you a record of entries, exits, and movement around your buildings. Even though most staff don't need constant monitoring, having the information can be invaluable if something happens – like theft, security incidents, or timesheet issues. It can also give you useful knowledge about the way your business works. You get a clear picture of staff and vehicle entry and movement throughout the day, so you can spot opportunities to improve productivity.
Access control brands we work with