Security System Maintenance
A security system is only as good as the people maintaining it. Gaps can easily creep in if software isn't updated, equipment isn't serviced, and no one's around to troubleshoot bugs. Our breadth of expertise means we can maintain your security system, regardless of who installed it originally.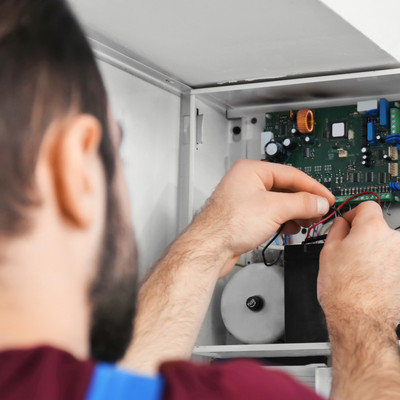 Any system, no problem
With our decades in the business, there isn't a security product or system we haven't worked with. That means regardless of your system's size, complexity or technology; we can take care of it. We've installed and maintained everything from CCTV systems to card access control, for residential, retail, and commercial properties.
Your new security partner
We're sure our maintenance service will show we can be a valuable partner for you in the long term, but that's entirely up to you. You can use us as much or as little as you like.
Brands we work with
Don't see the brand you need help with on here, give us a call, there's a good chance we can work with it as well.