Instant Protection Against Intruders
A fog cannon is an effective addition to your security system offering an immediate solution to intrusions. Fill a room with dense security fog in a matter of seconds. Deter intruders from causing more damage, stealing, or advancing further into your premise.
Dense fog can remain in place for up to 20 mins, offering long term protection and plenty of time for the police, security or other team members to arrive in support.
Your fog cannon can be either activated by a button on site (meaning easy access and a sense of protection for staff), or via an alarm (peace of mind when your business is left unattended).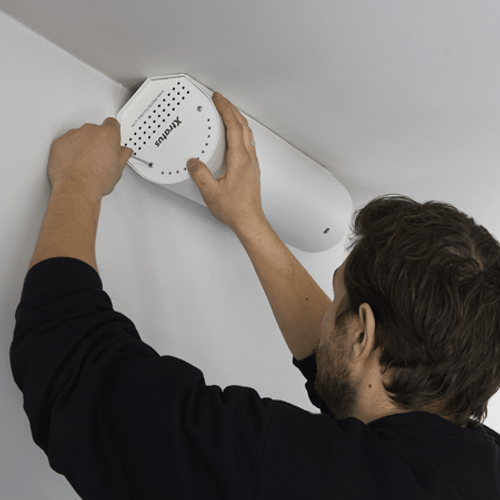 For businesses big and small
Our systems can be designed and installed in a wide range of businesses from a small store or storage room, to a large warehouse.
The fog machines we offer are elegantly designed, and in many cases can be installed covertly behind a wall or above a ceiling. And they don't have a noisy fan unlike other options on the market.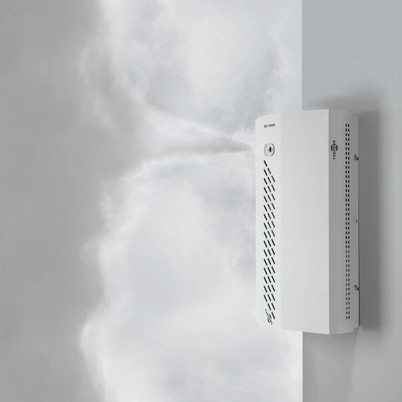 Our fog is completely harmless
The security fog we recommend is a dry, dense white fog that leaves no residue, and is completely harmless to humans and animals. It will not affect clothing, furnishings or electrical equipment.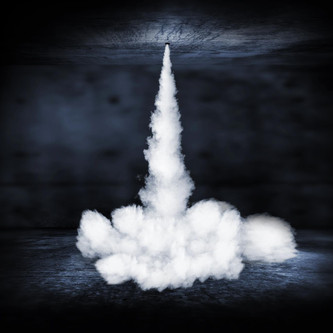 Market Leading System
The Protect Fog Cannon System is one of the most powerful and effective fog machines on the market
Up to 12 minutes of fog during one activation.
Pulse function maintains fog density after the first discharge.
Market leading dispersion time of up to one hour.
Can generate fog for up to 2700m3 in 60seconds.
Holds enough fluid for many discharges. No need to constantly refill.
Long battery backup time if the burglar cuts power. Built-in daily, automatic battery test.
Anti-sabotage steel cabinet reduces vandalism to the machine.
Latest technology IP cards for internet monitoring or even remote access,
Compatible with all security alarm systems or fully standalone operation.