Your EAS System Specialists
Keeping track of stock can be a huge pain for retailers. Knowing where your products are, who has paid for what, and how much you're losing to shoplifters can be difficult, especially with multiple shops and lots of customers. Security gates and tags sometimes called an EAS system (e.g. Checkpoint), are an effective way to keep your stock from wandering. They help deter would-be thieves and minimise loss and shrinkage.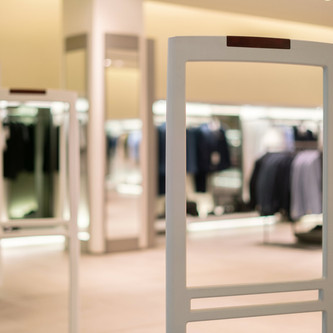 Part of your overall security plan
A gate and tag setup works well as part of an overall security system, which might include CCTV as well. If a shoplifter does try to take products, CCTV gives you evidence if you need it – and having cameras can help put shoplifters off in the first place.
Tag and track
Tags and labels stop your products from leaving the store without you knowing. A tag is attached to each product and linked to security gates at exits. If a shoplifter tries to remove a product with the tag on, an alarm will be triggered, and we can even have your CCTV focus in on the incident.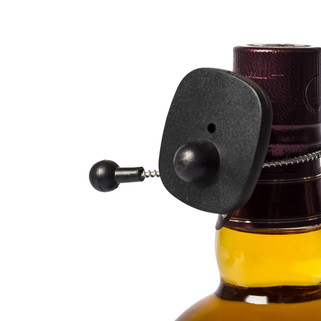 What suits your store?
There's a range of tags to suit different products, including pin tags for clothing, flat tags for electronics, clasps designed to secure the product to the rack, and ink tags that damage items if a shoplifter tries to pull them off. All tags are removed or deactivated using a special device at the checkout, so thieves can't take them off in store.
High value, high risk
Using security tags for every single thing you stock can be a waste of time and money – and some smaller items are very difficult to tag – so you can choose to use them for just some items. Pricey products like electronics, clothing, and shoes are often tagged. Other retailers focus on smaller items that are frequently stolen, like razors, batteries, and makeup, in which case spike locks (which prevent items being taken off hangers and racks) may be more appropriate.