CCTV Security Cameras
CCTV has come a long way in recent years. Not only is it a great way to keep an eye on your business and spot unwanted behaviour, but it can also deliver valuable business insights. We've provided CCTV systems from a simple single camera installation to more complex multi-camera integrated security systems. See what a modern CCTV system from Security Specialist could do for you.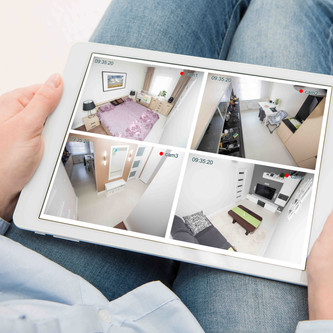 More than just a video camera
Keep an Eye from Afar
You won't need to be sitting in an office, or taking the tapes home to review them later. Modern CCTV means you can access the video from anywhere in the world on your phone or laptop. Search and playback old footage, or tune in live and take control of the cameras. Your system will even alert you when there's something to check out.
Get On-The-Ground Detail
Zoom and scan around – new generation technology gives you all the control and picture resolution you need, say goodbye to those grainy, hard-to-see images.
Keep a Record
If you need to keep a record of what's been happening, there are a range of options to choose from, and it can all be backed up to the cloud. With the ability to search and playback, you'll always be able to access the information you're after.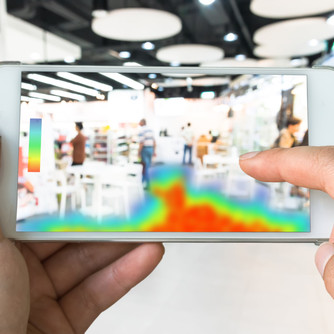 Get insight into your business
Heat maps
See how people are moving through a store, optimise displays, staffing levels, and layout, while factory and venue managers can troubleshoot bottlenecks. And with people counting you'll how many people are visiting, and at what times.
Missing object functionality
Save yourself hours of trawling through old recordings trying to find the moment an item was stolen off the shelf.
Facial recognition
Spot undesirables, and gain valuable insight into the profile of your visitors.
Point of Sale integration
Match specific transactions to a video of the customer.
CCTV camera brands we work with