Intercom System Specialists
Don't let just anyone in the door. Whether you're managing an office building or living in a larger home, an intercom system for gates or doors can be a simple way to boost security – and save you running downstairs every time the doorbell rings.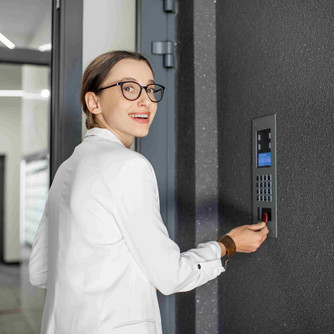 Security for large spaces
Intercom systems are linked to entryways or outside gates, and let you use CCTV or just audio to communicate with visitors. They're handy for commercial buildings, apartments, and larger homes, where you're a reasonable distance from the front door or gate. Once you've identified the person, you use a remote button to release the lock – or not.
Code or call
Intercom systems control who enters your property, but they shouldn't make it harder for you, your staff, or your family to enter. Visitors need to push a button at entry points, while people who use the property regularly can use their key cards or passcodes.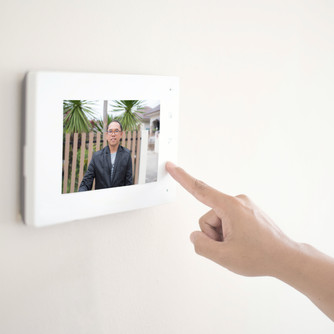 Goodbye door knockers
Intercom systems have traditionally been used in apartment or office buildings, and more and more homeowners are using them as an extra layer of security too. If you have a gated property, installing a keypad and intercom at the front gate means you don't have to deal with unwanted visitors at your door – simply check the CCTV then either ignore them or politely turn them away over intercom.
Long-distance welcomes
If you're a business owner with multiple buildings or frequent travel, an intercom system keeps things secure even when you're offsite. Our systems can work with your mobile phone or PC, so you can see visitors and let people in, even if you're thousands of kilometres away. These systems also come in handy if a third party is monitoring your buildings.
Intercom brands we work with