Upgrade to a Smart Home
Have your home work for you, so you can sit back and relax. Imagine a system so intelligent that it knows when to turn the heating on, lower the blinds, or one that gives you the ability to login from your phone and check the house is secure. Don't imagine any longer. It's here.
The options to have your home automated or smartly controlled through an app or voice command are endless. Design your system for the life you live.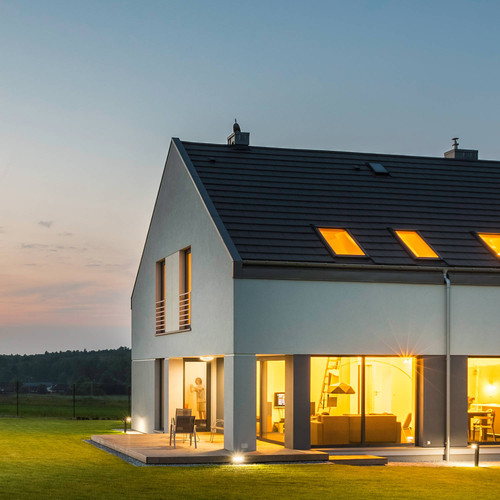 Lighting
Install a lighting system that works automatically around you, creating comfort and security.
Move through your house at ease with motion sensor lighting.
Turn your room lights on and off with simple voice commands, or the touch of an app.
Trigger your lights to go out when the alarm goes on.
Create the impression of being home by having the lights go on and off even when you're out.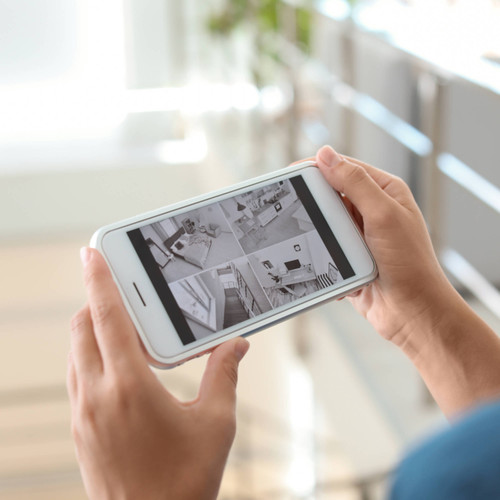 Home Security
Protect what matters and be alerted to any dangers
Alarms can alert you to any intrusion and remote CCTV access means you can log in from your phone and monitor the situation.
Smoke detectors can alert your phone of any imminent danger, whether you're at home or out.
Smart switches mean you can turn appliances on and off from your phone, and be alerted to any abnormal usage.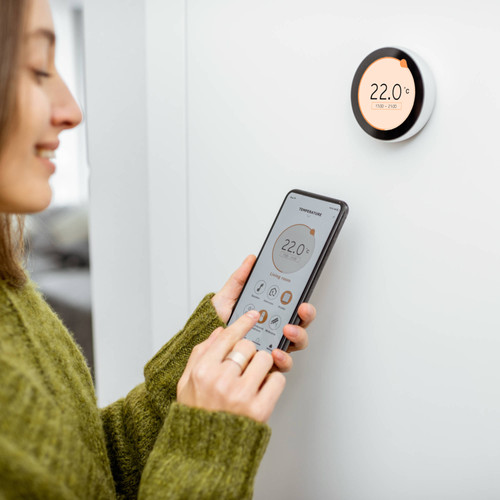 Heating and Aircon
Never worry about the comfort of the home, set your desired comfort levels and we'll take care of the rest
Temperature sensors control your heaters and aircon to maintain the temperature you like
Humidity can be monitored and raised or lowered as needed
Save money by automatically lowering the temperature while you're out but quickly raising it again in your return.
Set your system to holiday mode, allowing the house to cool down, but be back where you want it on your return.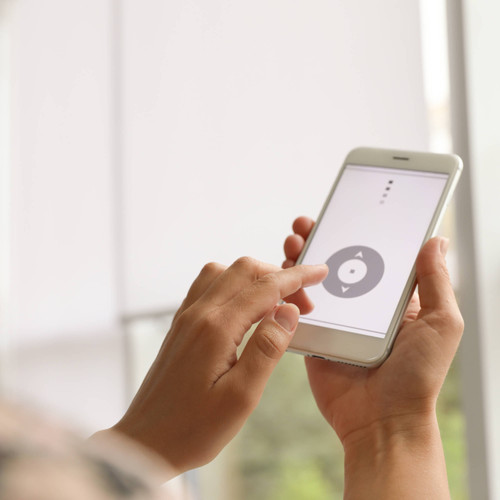 Gates, Doors and Blinds
Winding blinds up and down, or opening and closing gates can be a thing of the past.
Set your blinds to open at sunrise, and lower at sunset
Link your alarm and gate to automatically close and lock the gate after the alarm is armed
Raise and lower blinds and rollers, with simple voice commands, to create the atmosphere you desire
Automatically lock and unlock the front and back doors all from within the app.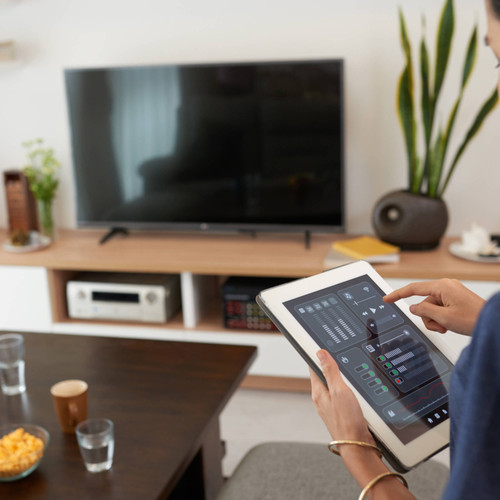 Home Appliances
Connect many of your home appliances through censors, smart switches and connected apps, and take control.
Turn appliances on and off easily through your app, or via voice command
Skip, pause, play your favourite artist through our integrations with many of the worlds best music services
Automatically warm up your drying room at the end of a washing cycle
Create the perfect cinema experience, dim the lights, lower the blinds and switch the speakers on, all with a simple voice command "It's movie time".
Products the FIBARO Smart Home Automation System Integrates with